THE USUAL NEXUS— 奥地利当代实验音乐剧

Siedl / CaoCao Thanh Lan( VN ) & Gregor Siedl( AT )
听阈的第十五期活动,来自奥地利和越南的跨国二人组 Siedl/Cao 带来的"The Usual Nexus"
"The usual nexus" 是一个实验戏剧,由一系列互动声音装置和两个表演者完成。
"The usual nexus" 的场景设定在不久的将来的实验室中。它构造出一个人类为自己创造物-人工智能(AI)服务的场景。人类为了可以克服自身的缺陷的同时,例如不精确,易犯错误和时间效率低下,可能会导致被人工智能所取代。虽然在科幻文学中经常会涉及人与机器之间的激烈冲突,人与机器彼此视对方为威胁,但是"The usual nexus" 勾勒了一个人类自愿接受由AI控制社会的图景。表演中展现出来的人工智能的Low-Fi-Setup本身就是由人类自己编写。那么人类为什么要置身于这种环境下?或者说,人类为什么要创造一些无法预知后果的事物。作为人类,我们扮演了什么样的角色?在我们自己创造的人工智能系统中我们有什么感觉?我们会被我们之前创造的人工智能机器奴役吗?人工智能会给我们提供自救的机会吗?它会提供一个更深层次的自我反应吗?它会追求像人类那样的生活吗?技术说明:所有声音和视觉效果都会使用交互式系统实时生成,这套系统由光影,电机,模块化合成器,随机发生器,物体,表演者和现场广播组成。
照片和视频: 时长: 40分钟 https://siedlcao.com/the-usual-nexus/
表演者: Cao Thanh Lan (VN) & Gregor Siedl (AT)
"The usual nexus" by Duo Siedl/Cao
"The usual nexus" is an experimental theatre, consisting of a series of interactive sound installations and two performers. "The usual nexus" is set in an experimental laboratory situation in a not too far away future. It conjures up a scenario where human beings serve their own creation – Artificial Intelligence (AI). Humans' aim to overcome their deficiencies, such as imprecision, fallibility and time-inefficiency, is likely to result in the replacement of human labour by blue-and-white collar machines.While science fiction scenarios very often involve an active conflict between human and machine, who see each other as threat, "The usual nexus" depicts a scenario where humans comply with the control of AI over human society.As the performance is an obvious low-fi setup of a fake-intelligent commander that is in fact written by the artists themselves, it raises the question why the artists put themselves in this situation, and more generally speaking, why we create at all. What are our roles as humans and how do we feel within the system created by ourselves? Will we be enslaved by machines, that we in the first place created or has AI the potential to save us from ourselves and enable us to pursue deeper self-reflection and a more human life?
Technical description
All sounds and visuals are generated in real time using an interactive system consisting of light sensor, light and shadow, motors, modular synthesizer, random generators, objects, 2 performers and live radio.
Videos and Fotos: https://siedlcao.com/the-usual-nexus/ Total duration: 40 minutes
Duo Siedl/Cao:
Cao Thanh Lan (VN) & Gregor Siedl (AT)
关于艺术家:

Siedl/Cao is a Vienna-based composer-performer and sound artist group. They work in the field of contemporary electronic and instrumental music, music theatre and sound art. They are Cao Thanh Lan from Vietnam and Gregor Siedl from Austria. Siedl/Cao is one of 5 groups from Austria that received the award New Austrian Sound of Music 2018-2019 in the category Contemporary Music.Their works have always been centered on the physical experience of sound and the inherent link between visual and audio elements.Hanoi traffic noise, clarinet, Vietnamese hubble bubble smoking pipe, daxophone, air pump, servo motors, precompressed spring, modular synthesizer, crackers, text-to-speech, marxophone, plastic plants, gaffer tape, infusion bags… are their sound sources for diverse works and performances for sites such as opera house, bowling alley, theatre, living room, university auditorium, vinyl shop, gallery, etc.For their projects and cooperations, they have received grants from – Austrian Federal Chancellery (BKA) for Art and Culture, Austrian Cultural Forums in Tokyo, Brussels, Bangkok, Tehran, Hanoi and Warsaw, Cultural Department of Lower Austria, Austrian Embassies, ON-Neue Musik Cologne, Ministry for Culture in Nordrhein-Westfalen (MFKJKS-NRW), Rhein-Energie Stiftung.Duo works of Cao Thanh Lan and Gregor Siedl have been featured at international festivals and concert venues around the world, amongst others – Operadagen Rotterdam 2018, Musiktheatertagen Vienna 2018, Festival "Krieg singen" im Haus der Kulturen der Welt Berlin, FIME – Festival Intern. de Musica Experimental Sao Paulo, Frischzelle Festival für Intermediale Performance Köln, Strom Festival Köln, Hanoi New Music Festival, Festival Ankunft Neue Musik Berlin, Ftarri Tokyo, Nomart Osaka, WIM Zürich, CHELA Buenos Aires, National Opera Hanoi, Institut Francais Hanoi, etc. They have been touring in Europe, Iran, China, Taiwan, South Korea, Japan, Argentina, Brazil, Uruguay, Chile, Finland, Vietnam, Australia and Indonesia.Duo Siedl/Cao has also given workshops on contemporary composition and improvisation at Monash University Melbourne, BoxHill Institute Melbourne, National University of Hsinchu Taiwan, Sungshin Women's University Seoul,Mahidol University Bangkok, Äänen Lumo Helsinki, Universidad de La Serena Chile, Universidad de Montevideo Uruguay, Meridian Space Beijing, DOMDOM Center for experimental music Hanoi, etc.
CAO THANH LAN
Lan (first name) was born 1987 in Hanoi, Vietnam. She works in the fields of contemporary instrumental and electronic music, sound art and music theatre. She is the scholarship holder of Startstipendium 2018 from the Austrian Federal Chancellery. She was trained as a classical contemporary music pianist in Köln (with Pierre-Laurent Aimard) and Brussels, but recently she has focused mostly on her own compositions and sound installations, experimenting with modular synthesizers, prepared marxophone/zither, low-tech electronics, various objects, etc.Active as a sound artist, improviser, composer in Berlin, Vienna and Cologne in many different projects, notably the composer-performer Duo Siedl/Cao – in collaboration with Gregor Siedl, she has been touring and giving workshops for contemporary music and improvisation in Europe, Japan, Brasil, China, Taiwan, South Korea, Argentina, Uruguay, Chile, Australia, Indonesia and Vietnam. Her works have been released on labels Impakt, Flaming Pines, Off Record, Acefalo Records and Syrphe. She has performed at experimental music festival such as Emittermicro Berlin, Flux Festival Berlin, Brechtfestival Augsburg, FIME festival for experimental music in Sao Paulo Brazil, Strom festival Cologne, Festival Frischzelle Cologne, Sonic Territories Vienna, etc.As a guest pianist/performer of Kammerensemble Neue Musik Berlin (KNM Ensemble), she has performed at Ultraschall Festival Berlin, Musica Electronica Nova Wroclaw, Poesiefestival Berlin, etc. She has earned a wide range of solo and ensemble experience in contemporary music festivals namely Darmstadt Festival for new music, Festival Ircam Paris@Manifest and in festival academies such as Klangspuren – Ensemble Modern Frankfurt, Impuls Festival – Ensemble Klangforum Vienna, etc.
GREGOR SIEDL
Gregor Siedl is currently based in Vienna, Austria. He is engaged in the field of sound art, experimental music theater and projects crossing genres and disciplines. His works could be seen as a by-product of an on-going process of self-recognition. His main interest is in exploration of sound and visuals, their form, their correlation and the way they are perceived. Recent projects have lead him to research ancient rituals, artificial intelligence, "natural radio" emissions and DIY electronics. He is an active member of the experimental music scenes in Berlin, Vienna and Brussels.He is a founding member of the long term collaboration Siedl/Cao, Junk Orbit, Parallel Asteroid, ZICLA, DOKO and Osmosis Project. He has performed all over Europe, Middle-East, Asia and South-America at international music festivals and concert venues, such as: Festival Ankunft Neue Musik Berlin, HdKW Berlin, Festival Internacional de Musica Experimental Sao Paulo, Follow the sound Festival Antwerpen, Storm!-Festival, LeXGiornate Milan, Porgy&Bess Vienna, Ftarri Tokyo, EnvironmentZeroGauge Osaka, Dotolim Seoul, Estonian Academy of music, Improvised Music Co. Dublin and more.
▼
Poster Design: Yangyifan DongSepcial Thanks: Gunjan Bhutani/Ziwei Liu/Bang Den关于设计师董杨一帆 Yangyifan Dong做平面设计的人 现就读于加州艺术学院MFA Design Graphic Design Current MFA Design student at California College of the ArtsSayhi→d yyifan@gmail.com More → behance.net/dongyangyifan


Audible area Vol:15 —— "The Usual Nexus"时间:4月1日,星期一 晚:20:30 票务/Tickets 预售:50 / 现场:70
购票链接:https://zaomengshe.com/c/2390685
活动地址: 成都市青羊区奎星楼街9号明堂创意工作区·B区 NU SPACE
Add: NU SPACE, MiNTOWN Studio Community, 9 Kuixinglou St, Qingyang, Chengdu

策划: 听阈 Audible area / 场地及合作机构:NUSPACE
The Usual Nexus 项目资助:奥地利使馆文化处(北京)

About, audible area

The human ear can feel the highest and lowest auditory stimulus intensity. In Chengdu from time to time a about listening, sound art, avant-garde music, improvised music, field recording, sound installations, workshop after experimental site to crossing borders to stimulate the possibility of different sound creation field exploration, by the sound artist SunWei initiated to the non profit music art project.
Participated in audible area artist and musican:
Azoik. Li Yangyang (Beijing)、Mao Mao、 Li Li (Chengdu)、 SunWei (Chengdu)、 Emmanuel Mieville (France)、 Zhang Zhongshu (Beijing)、16ways (Chengdu)、 no one listens to Duo, Leftear (Chengdu)、 Bivouac Recording (USA)、Mei Zhiyong (China)、Nikola H..Mounoud (Switzerland)、Chinese meat miner, P.R.C.M (China)、USISI (Dali)、Edwin van der Heide (Holland)、Xiang + Formol (Chengdu)、Chen Qiang (Chengdu)、Klaus Filip (Austria)、Noid (Austria)、Xu Cheng (Shanghai)、 Wang Changcun (Hangzhou)、Max Wainwright(Sweden)、Anton Lennartsson(Sweden)、Zhao Mi(Chengdu)、Yan Jun(Beijing)、Annelyse Gelman (USA) 、Miguel A. García (Spain)、Elena Aitzkoa (Spain)、Lee Kun (Chengdu) ……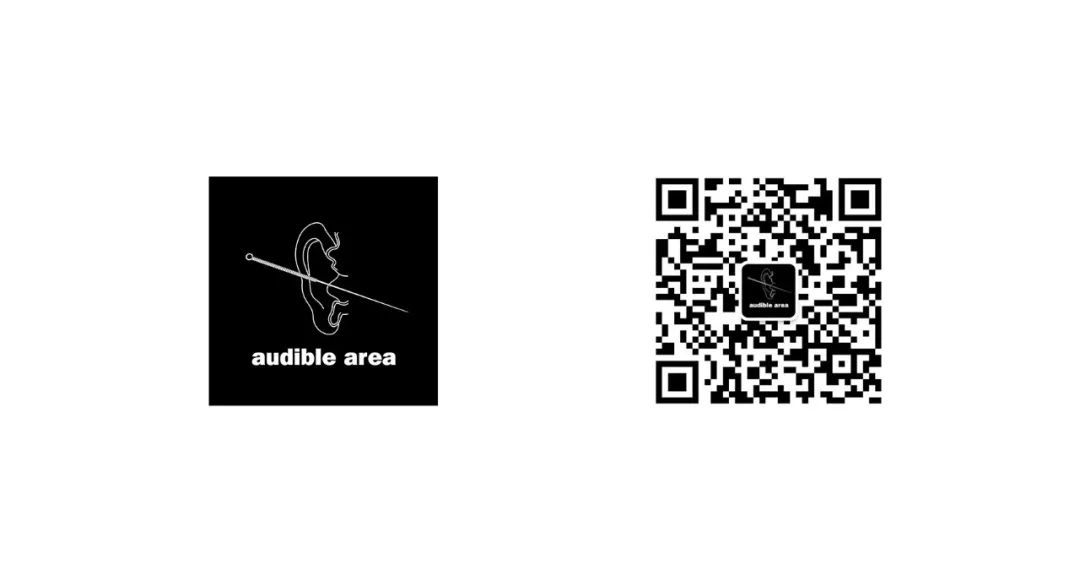 不定期洗耳朵、实验移位跨界跨国本土交互,专注聆听! Cleaning ear,experimental shift,cross-sounds local interaction,focusing on listening.
Cleaning ear,experimental shift,cross-sounds local interaction,focusing on listening.
---